ZEN AND THE ART OF ESSAY WRITING!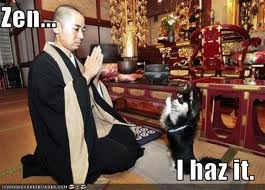 Despite the fact that I write custom essays, to supplement my income, I'm still an educator. As such, I'm writing today to provide you budding scholars with some awesome-sauce essay writing tips. For what it's worth, one of my custom essays would most certainly kick the ass of anything that you could produce (go on – buy an essay). Nevertheless, here a few essay writing tips to tide you over until you can feel the glory of buying a custom essay.
Tip Number One: Make Procrastination Your Friend! It's inevitable; we all procrastinate. What you need to do, and this happens all the time when I'm writing

custom essays

and my own shit, is to harness those bursts of inspiration and of clarity that come to you among the hours of Facebooking, diddling, and drinking that make up your procrastination. As soon as you have an idea, keep writing until you can't write anymore. Even if half of what you are producing won't make the final cut, it's worth it – you're going to fill your essay volume a lot faster this way. I often procrastinate for an hour, and then write two to three pages in a half hour. That's just the way that our brains work. So optimize your brain, and if you're not going to

buy a custom essay

, don't waste a knowledge bomb when your mind blows it up. Write until you can't write no more.
Tip Number Two: Write your introduction and your conclusion FIRST! When you're writing an essay, you have to know what the fuck you plan on writing about in the piece. There's no point in staring at a blank page for hours upon hours, diddling yourself, and Facebook stalking your latest crush. Rather, figure out what the fuck you're going to write about, and crank out an introduction, and a conclusion. I guarantee you that it will be easier to fill in the middle, if you have the intro and conclusion done at the start. That's how the pros do it, whether they're writing for their own academic purposes, or selling you a custom essay.
Tip Number Three: Carry a pen and paper at all times during essay writing season! You never know when you're going to get a good idea for your essay (buying a custom essay is a lot easier mind you). As such, you have to capitalize on inspiration when a knowledge bomb hits you out of the blue. I carry a pen and a Moleskine notepad everywhere I go. If I have an idea, I jot it down immediately, whether it be for my own work, or for a

custom essay

that I might be working on. That way, all of my knowledge bombs are capitalized upon, and I spend less time procrastinating between the aforementioned bursts.
Tip Number Four: If your essay requires a lot of reading, be a pro in two ways! One: If you can't read all of the articles and books that you need to cite, in their entirety, read the introductions, theory sections, methods sections, and conclusions. Forget about the empirics or the meat of the paper. It will all be repeated in the conclusion. Two: READ ALL THE TIME. If you're at the bus stop, read. If you're walking down the street, read. Do not take extensive notes until you're done reading the book. Otherwise, you'll have too much garbage, and no substance.
I hope that these essay writing tips help you out if you're currently in a quagmire. If all else fails, come to unemployedprofessors.com, and buy yourself a custom essay. Look out for me – Professor Rogue – I guarantee that I will drop a PhD level knowledge bomb on your work.
P.S. I DON'T PROOFREAD MY BLOG POSTS. Shakkkabooom!