Writing that Perfect Law Paper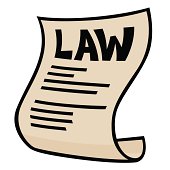 Delivering a perfect law paper is possible. At Unemployed professors we cannot emphasize enough the importance of understanding the requirements of the assignment. In general, the goal of a law essay is to show your grasp of the law and how it pans out in reality. The assignment is essentially an opportunity for you to prove that you have understood the subject, and this starts with reading widely around the assigned question. So, ensure that you have concrete examples and information that you can use.
The next step is structuring your paper. Yes, it has the typical essay structure with an introduction, body and conclusion. However, a law paper has some unique features.
What Makes a Good Introduction for a Law Essay?
An introduction basically sets out your plan. At Unemployed professors we maintain that to write an ideal introduction, have in mind the primary objectives that the essay is supposed to achieve. Write the background, parameters of your legal analysis and your thesis.  Remember that the introduction sets out the area of law you want to focus one and explains how you will answer it.
The Body of the Essay                                                                                            
The body of a law essay is where you need to do your best. You need to assess the legal concern and demonstrate command of the legal issue using an applicable proposition of law including case law, statutes, and policies. Each paragraph should address a different idea and have a topic sentence that points out what the section will focus on. Then proceed to build your argument by providing fine details and legitimate evidence.
Conclusion
This section ties all the arguments in your law paper together. Sum up the points you have made in the previous sections and show how you have supported your thesis statement.
If you get stuck while writing, do not hesitate to seek assistance from our profs by posting your project on our site at Unemployed Professors.