What Makes an Argumentative Paper Perfect?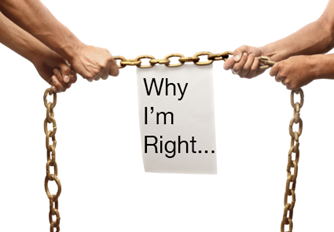 An argumentative essay is peculiar in the sense that it presents a persuasive debate about a subject area. It is distinct from a descriptive paper that merely regurgitates what has been taught or researched.
Our profs at Unemployed Professors maintain that you will best understand what is required of you when writing a perfect argumentative essay if you have a mental image of an actual debate on your topic. Picture the constant back and forth as opposing sides raise arguments and counterarguments. This is precisely what you need to capture in your paper in a coherent, persuasive and chronological manner.
Research
Carry out sufficient research on the topic area. Take Trump's immigration policy for instance. What are the arguments put forward to support his administration's stance? What concerns does his policy raise? Is there any evidence to back the claims? You want to collect the right information and evidence, which will essentially be the flesh of your argumentative paper. Also, research helps you establish your position on the question.
Introduction
Your introduction should bait the reader through one or two hook lines before offering the background information, the paper's outline and the thesis statement. The thesis statement simply elucidates your take on the topic and why you have taken such a position.
Body of the Argumentative Paper
The body is where you develop your arguments. You can raise various claims and refute opposing views in this section. Taking the example of Trump's immigration policy, your paper will look like this:
Claim 1: Strict immigration policies protects the American people.
Claim 2: US sovereignty is best expressed in its ability to determine who it accepts.
You may choose to handle opposing views and present your counterarguments by addressing them within the paragraphs that raise your claims, in the paragraph that immediately follows your claims or separately after you have presented all your claims. The option you choose depends entirely on the argumentative essay instructions and what you deem suitable. Once again, remember that Unemployed professors' tip to have a mental picture of a debate and capture it in your paper.
Conclusion
In the conclusion, restate why the issue was important and how your thesis has been established in the preceding sections. Note the take-away derived from your argumentative paper. If you need any assistance, Unemployed professors is more than happy to help!