Learn more about our professors!
Come check out our reddit AMA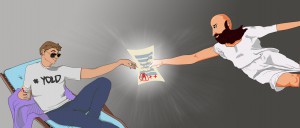 Too busy browsing /r/gonewild?
Broke your arms and mom won't help with your homework? No time to write your paper because you're on a Colby rescue mission? Don't worry, Unemployed Professors has your back! Our writers have PhD degrees from top American universities, and they will make sure you get the highest quality work, completed before your deadline, at competitive prices. We'll write you anything you want, at any level or in any style you require. Everything we write is 100% custom written for you, and guaranteed to pass TurnItIn.
Want to learn more about our professors? Come check out our AMA at http://reddit.com/r/IAmA on Monday September 8 at 1pm PST. Ask us anything you like!
If you need help with an essay or term paper post your project on unemployed professors today!