I'm a Good Little Academic Prostitute!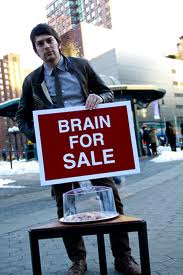 Let's face it – I'm an academic prostitute, a whore one might say. I don't suck phalluses for money, nor at all for that matter, but I do sell my body every time I write a custom college essay. Am I being provocative? Yeah. Am I trying to optimize this web site's page position on Google? Hell yeah. I'm an academic ghostwriter – I'm a whore, I sell custom papers. That's it; that's all. But how I feel about this proverbial whoredom? In all likelihood, much better than an actual real life prostitute does. When I write a custom essay, I'm selling my cognitive function, my ability to regurgitate complex information in a coherent way. Thinking of it in that way, I'm more of a high-class escort than a street hooker. I have multiple graduate degree, and thus provide a high end custom essay service. With that, I feel a certain degree of cockiness as people pay me to do their homework.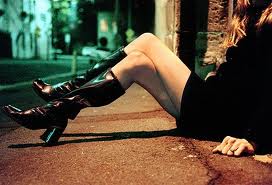 A pervasive anonymity underlies this side job of mine, just like a hooker might hold down a day job, and supplement her income by using her "bodily talents." That said, I'm just using a difficult faculty, a more cognate one to say the least, when I write custom college essays instead of licking scrotums. Nonetheless, the logic is the same, via analogy. I'm selling myself, more often than not to the highest bidder, purely for thrill and money. I learn things that I didn't previously know writing custom essays, but deep down I'm a whore. I actually recently read a book about high end prostitutes and learned about something called the Girlfriend Experience. Essentially, men who cannot maintain a relationship, or something, pay hookers to act like their girlfriends. Without getting too graphic, these "girlfriend" whores will do things that other whores won't do, like kissing their clients on the mouth. The analogy between my academic ghostwriting and my whoredom continues even there. I don't just write custom essays for people; I also support them, to an extent. Like a good Girlfriend Experience hooker, I'm there for that late night revision request, or to provide reassuring words that an exam or paper will go well. I don't just do my clients' homework; I do them. I'm a whore; a dirty slut. You can quote me on that.