How to talk to your college professor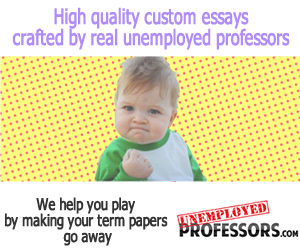 Believe it or not, professors are people too. Nerdy, boring people, yes, but people nonetheless. And most of them actually love to hear from students. Most of the time, I am happy to sit down with students and clarify expectations about an assignment, content for the course, or just shoot the shit and talk about their educational experiences and goals. Not only is this a great way to network and plant the seeds of later recommendations, it can be the difference. I know when I'm teaching, I'm a lot more forgiving of the students who made an effort to engage with me as a person than I am of the ones who huff in on the last day, claiming my final exam killed their grandmother and demanding an extension.
However, it's possible to take this too far. Some professors like being called by their first names, others don't. Follow their lead and call by the name they've introduced themselves in class. Emails should always be relatively professional, but on the other hand, why waste your time writing "Hi it's [your name]" in an email, where the subject line clearly says the sender? You may feel a real rapport with a professor and that's great – but keep in mind that office hours need to be prioritized. You may be having a great conversation, but it's polite to leave if someone else comes in, especially if they seem to have a concern.
Professors do care about you (really), but you should keep conversations professional or neutral. Don't ask questions about their personal life unless it's something they have brought up first. Also, while it may be important to talk a bit about your personal life, keep in mind that these are the first professional relationships of your life, so try and be professional in what you tell your professor. "I am very sorry I missed class; I was very sick" is acceptable. "Sorry I missed class, I had diarrhea" (as one email I received said) is not.
Remember that if you are having very serious personal issues, it may be best to ask your professor about campus counseling options and services. Your professor is your professor, not your friend, your priest, or your psychologist. Your professor is your champion, because they want you to succeed, but they have a different role than counselors or social workers. They may feel a rapport with you – I do have my favorite students – but they have an obligation to all of their students, so don't monopolize all their time.
In my experience, the students who made the most effort to communicate professionally and appropriately were the most successful. It may be really difficult to navigate the professor-student relationship, especially if you're the first in your family to go to college. However, this is no reason to be intimidated. Even the most famous and renowned professors are still complete dorks in the real world. Well, maybe Indiana Jones wasn't…but he was the only one. And he's probably not your professor….I hear he's on sabbatical anyway.
Talk to your own professor today. See if any of our tweed-wearing nerds can help you with your assignments.