HOW TO IMPRESS YOUR PROFESSOR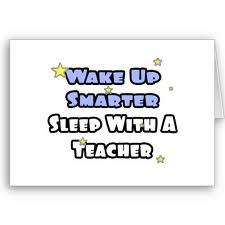 Introducing one of our newest hires, Professor Fishnet -BA Biology
MA Neuroscience
PhD Sexology – Professor Fishnet, a Doctor of Sexology, will now be starting a bi-monthly love and sex advice column, targeted at you undergrads, and will be happy to publicly respond to any anonymous questions, about love and sex, put forth by our loyal customers and readers at this link
Believe it or not, one of the most frequent questions that I get here, at this glorious custom essay business, is how can I sleep with my professor! It's kind of odd – I'm this vast repository of academic knowledge, and undergrads, both some that I know, and some that use this site, want to know how to knock boots with their professor or TA. Well, this post is meant to be a brief field guide to fucking your professor, I suppose. Now, first things first, and not for nothing, it ain't the best idea in the world. There's a strange power dynamic at play, and both of you could get fucked, in a less pleasant way than your coitus, if discovered. But I digress, as I'm not one for warnings…
First off, do you want to bone your professor because he/she is physically hot, or another reason? Is your professor male or female? With regards to the latter question, I suppose that I can only speak with regards to pursuing a male professor. What are your initial steps? Well, first of all, and again not for nothing, look for a wedding band. If there isn't one, you're in better shape than if there is. Now I'm not saying that professors don't cheat on their spouses, what I'm saying is that you're more likely to offend a married professor, than a non-married one, with the latter in fact being far more likely to be at least somewhat receptive/flattered/ambivalent with regards to your advances.
Step 1: Pay attention to what said professor or TA says when describing him or herself, personally and academically. Write these down if you have to.
Step 2: Show up at office hours – focus on the things that your professor likes, again both academically and personally. Do the same thing after class. If you seem to be annoying said professor/TA, knock it off. You're not good to go; it isn't going to work out. Bone someone in your own age group.
Step 3: Flirt, in a very mild manner, with the prof at the next available juncture. I would suggest wearing a professional yet somewhat revealing outfit in this regard. I remember, once, early in my career, a student pulled a Sharon Stone from Basic Instinct on me, during an exam. I didn't dig it. So don't flirt outrageously. Flirt discreetly. If you're received positively, keep at it. If the prof looks at you and says "WTF Mate," or something like that, back off.
Step 4: Assuming initial flirtation has been successful, attempt to schedule a meeting, pertaining to something academic, outside of office hours. If you're really ballsy, try to set up this meeting in a café near campus (no bars, that's pushing it). Lay on the flirtation at this point. If at any point awkwardness ensues, cease immediately and get back to academic business.
Step 5: If step 4 was successful, you're in (in all likelihood). Try friending your prof on Facebook, or whatever. If he's not on it, try asking him if he wants to grab a coffee. Move from a coffee to a drink. Move from a drink, to the bedroom.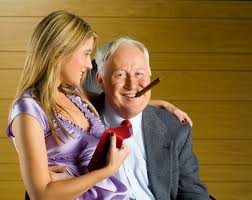 The key, across all of these steps, is to stop if things get awkward. DO NOT PUSH IT. If you do, you risk ruining your reputation on with said prof. Sleeping with your prof is a slow and painstaking process that requires a methodologically-savvy and empirical approach. Don't push things; it isn't worth it. Two final notes… You're better off doing the actual boning once the semester is over… Also, you're much more likely to succeed in sleeping with a TA than a full professor, although I do know one guy who used to bang at least two undergrads in each of his classes… He's an awesome dude too… As for me, I don't kiss and tell – I ain't that guy though.