How Students Can Vote in the 2020 Election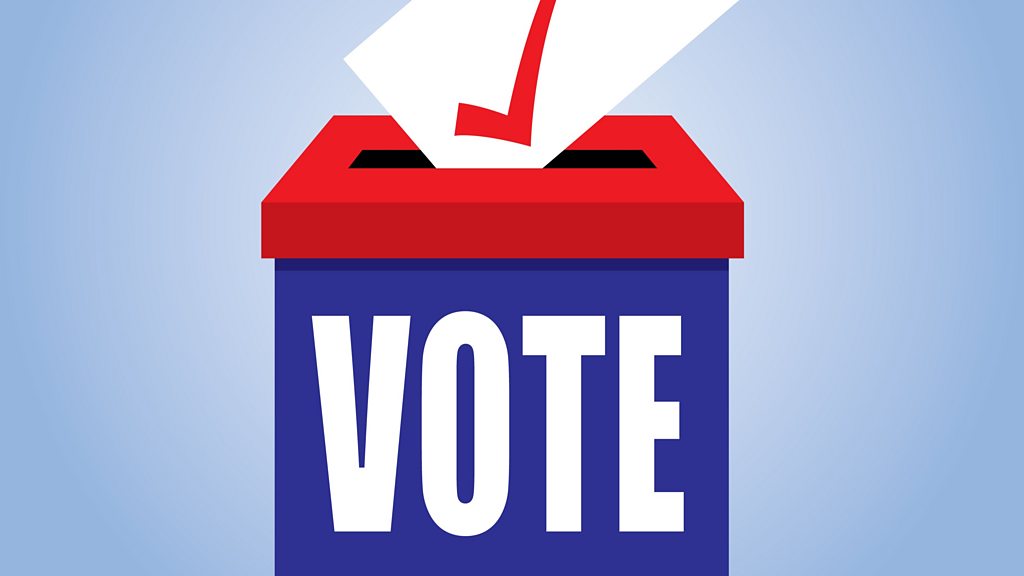 Are you American? Do you have strong opinions about where the country is or should be going? Do you enjoy standing in line and getting stickers while watching the world burn? Are you a student confused about how to register, especially during this fabulous plague year? Then you probably want to know how you can be part of the beautiful democratic process or the theater thereof. Thankfully, I, Deleuzienne, am here with the information and links you want so you can vote like your life depends on it.
1) If anybody knows about how to do things as a student, it's an Unemployed Professor. Not only have we spent decades in school, but we have registered many students to vote, as is our civic duty. So: You may be able to register in either your home state / district or the district where you attend school. Obviously, you can't vote in both, even if you really want two "I Voted" stickers. Decide which state or district you would prefer to vote in, and then look up the rules for that state on USA.gov.
2) At Unemployed Professors, we can't help you register, but we know the registration process due to our nomadic lives as adjuncts. Right now, look up what documents you have to provide in order to vote for both absentee and in-person voting. Many states force people – especially student people – to jump through extra hoops to register. Right now, make sure you have whatever documents are required in your state. Print out a recent bill for proof of address, make sure you have or replace your photo ID, and if your state requires a copy of this ID when you mail in your ballot, copy it today. Put all those things in a folder labeled "[YOUR NAME] VOTING 2020" or maybe "SUPER SECRET SPY STUFF [YOUR NAME] 2020," to keep it interesting. Consider getting a passport, the gold standard for photo ID's – as an added bonus, it does not have your address and does not have to be updated every time you move (So it might not be helpful by itself for voting, but it's a lot easier to copy your passport and print out a cell phone bill with your address than it is to replace a driver's license). There are long delays right now, but this can make your life easier once you get it…plus, you look like a real badass and mysterious global traveler pulling out a passport whenever you get carded.
3) Most states require stamps for mail-in ballots (though federal law provides exception for military service members and some overseas voters). The only ones that don't require stamps are Arizona, California, Delaware, Hawaii, Idaho, Iowa, Maryland, Minnesota, Nevada, New Mexico, Oregon, Rhode Island, Washington, West Virginia, and Wisconsin; some counties in New Jersey provide postage as this is up to an election clerk. Most states also have in-person official drop-off sites for ballots, which I recommend using (obviously, those would not require a stamp). While this may change in this crazy year, pick out some cool stamps and order a small packet right now (they're usually about $11, and sometimes there are coupons, even if shipping is not, in fact, free). If you end up not needing them, your great-aunt will appreciate a birthday card. By the way, if you heard that you need 2 stamps to mail a ballot, that's basically fake news. Unemployed Professors is always here for your research, by the way, so we are happy to verify or summarize anything you're not sure of.
4) Learn about the candidates and their platforms, preferably using a neutral, third-party source of information. All politics is local, so look up every candidate, from President to Senator to dog catcher. (You can always ask a friendly Unemployed Professor to make you a custom, sourced backgrounder, too, if you can't find the information you want).
5) Check your calendar right now. Thanks to COVID, it's probably empty. Pick a day of the week in early October when you normally have no school or work obligations and no upcoming assignments (you can always ask Unemployed Professors to help with those, by the way), and set an alert for that day. Spend that time looking up candidates and deciding who you will vote for. Then, set another alert for the next possible day your calendar is free, and spend that time filling out your ballot, compiling the information that you printed out back in steps 1 & 2, and either putting your ballot in a dropbox or the mailbox.
That's it! Voting is important, because it lets you win arguments with Baby Boomers who claim you don't. Any more questions? Ask us. We're here to help.