Hey, welcome to our summer solstice newsletter!*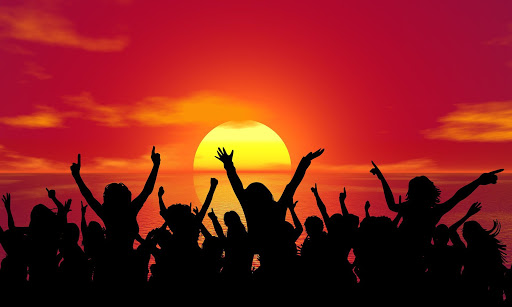 Can you believe it's already the summer solstice? Considering that 2020 may be the longest year in human history, seems like a good time to reflect on the tsunami of current events the first half of 2020 has barfed onto us. Looking back over this year, it seems like it was only a few short decades ago when America and Iran sorta-kinda went to war, when Brexit finally happened, when Kim Jong-Un almost-but-not-quite died and faked his own death, and Kobe actually died (RIP, legit). It was only several years ago when March Madness was canceled, Trump was acquitted, everyone was making a sourdough starter, and the stock market crashed.
What will the second half of 2020 bring? …A drink, hopefully, before I have to even ponder the possible answers to that one.
One thing's for sure – future historians studying 2020 will have to clarify which
month
they specialize in. You won't envy your grandkids for having to write history papers about 2020 (and
Unemployed Professors
will be here for them, too, for our dynasty will last even longer than the Kim dynasty).
If you ask us, any day when you have to write a paper can feel like the longest day of the year. And let's face it – this year has been longer than any other year in human history. Whether your home is opening back up or not, whether you're going out protesting or going back to work on the front lines (health care workers, we see you & salute you), whether you're engaging in some pagan ritual or playing Fortnite, we think you should take this longest day of the year and focus on yourself to maximize the self-care. After the traumas of the first six months of the year, you deserve it.
Unemployed Porfessor
's here for you. Our ultra-nerdy professors specialize in every week of 2020 (and any other year or topic you might need help with), and they're standing by to spend the longest day of the year serving
you
.
So post your project before the news generates another semester of history. As always, it's free to post your project – and we've got a
promo code
for you just for reading this newsletter. Enjoy, and here's hoping the second half of 2020 treats us better than the first.
Use Promo Code: "summer2020" and get instant cash in your usable account!!
Expires on SundayJune 21st!
*If you're Down Under in the Southern hemisphere, where it's actually the winter solstice, please just read this email upside-down. Your water may go down the drain differently, but the promo code works the same. We <3 you mates!