Borders and Barriers: Over the Essay Wall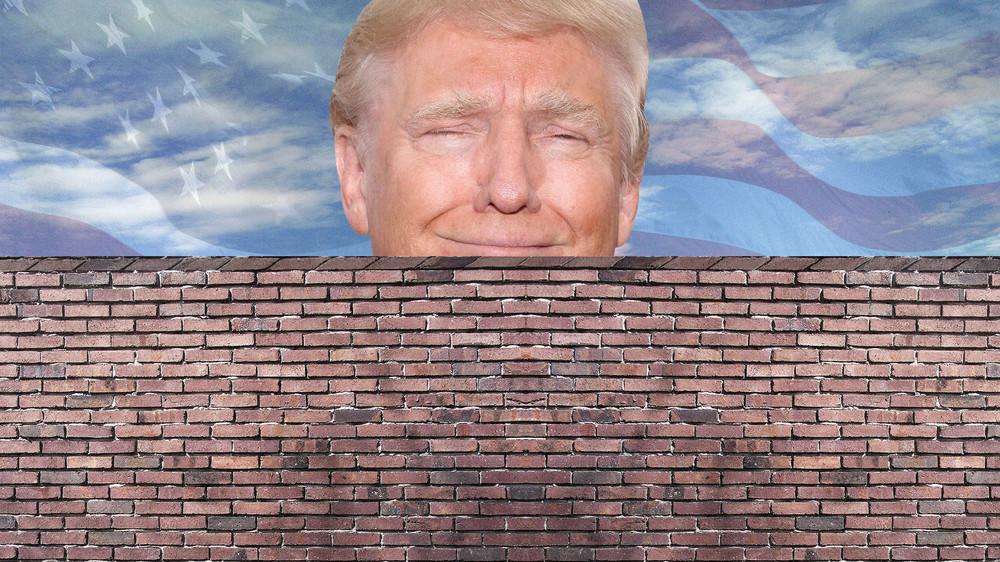 Many Presidents have campaigned on platforms verging on the absurd; however, no American President has made such an infamous promise as Trump, whose border wall now looms much larger over public debate than it does the Mexican-American divide.  In 2016, Trump demanded Mexico pay for the barrier.  In 2019, this ridiculous notion has been abandoned by Trump, in favor of coercing budgetary concessions from the Democrats through government shutdown.  Despite having asserted that the wall solution is 'medieval' in character, Trump is now compelled to follow through on his preposterous plan to halt immigration at the southern border.  Thus deeply entrenched by his original, 2016 commitment, any solution falling short of a full wall will be deemed a severe political setback for an already beleaguered Donald Trump.
Since few people make such rash promises as Trump has in committing to the U.S.-Mexico barrier, most of us have difficulty relating to having to deliver on something silly.  While we can't relate to Trump's specific predicament, we can, however, relate to his general problem:  all of us have had to seek outside help when we find ourselves unable to fulfil a commitment. This is especially true of students who, experiencing unforeseen crises in health, finances, employment, or other areas, cannot meet a pending deadline.  Many university professors are unsympathetic to students in these circumstances, refusing extensions when faced with evidence of hospitalization or bereavement.
Unemployed Professors prides itself on helping students who, victimized by tragic circumstance, find themselves unable to meet the unreasonable demands of their professors.  Providing custom-written essays, crafted by experienced writers holding graduate degrees, Unemployed Professors has an extensive legacy of excellence, built on the satisfaction of its clients.  It is no wonder that once students find Unemployed Professors, they tend to become repeat customers, find the quality far surpasses that of the competition.